The goal of a successful marketing campaign is to find new customers and generate returns. While most people will equate returns to an immediate profit, returns can also come in the form of loyal customers that will continue to come back to your business or the simple widespread recognition of your business, which can help to generate customers down the road. No matter the sort of benefit, here is a quick look at five online marketing investments that are sure to generate enormous returns for your business.
Offer Deals that Compete with Big Companies like Amazon
In today's world, customers count their pennies and are going to jump at the best deals, so make sure that yours are competitive. If you can't afford to cut your prices then add something extra to the deal to raise its perceived value. At the end of the day, competitive deals help to create appeal in your business and can even generate return customers. Even if you might end up losing a small amount of money for a short period of time, a good level of customer service will help to make loyal customers that will come back after you raise your prices.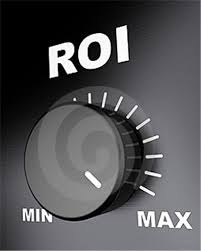 Enhance your Local Search Presence
So many up and coming entrepreneurs underestimate the power of local searches and focus only on global awareness. People tend to search the internet when they are looking for a particular product or service. A lot of the time, these same people will search locally. Increasing your local search presence boasts one of the best investment/return ratios of all marketing strategies. If your business is physically based, then your local search presence is even more important. While it is true that you will be reaching out to a smaller amount of people, you more than likely will have a much higher rate of success among this group. Use professional companies such as Orangesoda to ensure that you are able to reach out to the greatest number of potential local customers.
 Membership Options
Look no further than Amazon's Prime membership to see that membership marketing works, mostly because it is a great way to generate loyal customers. Most businesses can tap into this form of marketing by offering an incentive for customers to join a membership plan. These incentives can include:
-10% off all purchases
-Free eBook Giveaways
-Free Shipping
-Access to a Special Blog
If a customer is getting something in return for shopping with you, then they will keep coming back.
Seasonal Coupons
Online coupon codes are a great way to generate new customers and encourage their future loyalty, especially during certain times of the year when you may be relying upon a greater profit. These coupons are especially effective if you offer great coupons during the same time of year, every year. If you don't offer these deals often and make sure that they are great, people will be more likely to do anything that they can to get a hold of these coupons, which usually means they will join email lists and "like" social pages.
Mobile Marketing
More and more people are turning to smart phones to browse the internet, so it's safe to say that you need to adapt your marketing strategy to target mobile users. Here is a quick look at how to accomplish this:
-Be sure that all website content can be viewed on a mobile device.
-If your business is location based, then take advantage of "check in services" like Foursquare or Facebook Places.
-Base social media marketing campaigns around mobile devices and optimize photos, videos, and other media so that they can be viewed on mobile devices.
All of these marketing investments, while sometimes time consuming and expensive, will all generate enormous returns for your business.