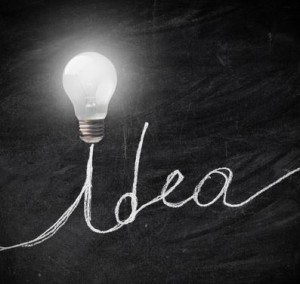 Small businesses only stay small if they act like a small business. By thinking big, any business can grow their customer base, expand their market share and become a powerhouse in their industry. To do this, small businesses must create a promotional strategy that thinks big. These days, businesses often get caught up in fancy or complicated marketing platforms, when there are simple, effective techniques right in front of them. Just because you are thinking big doesn't mean you have to pay big and waste your limited funds on fancy marketing campaigns. If you are creative and sensible, you can create a solid promotional platform that will drive people to your business. Here are five promotional strategies that small businesses often overlook.
Leveraging the Online Community
No business, no matter how small, should overlook the opportunity to market online. While building a website takes some financial outlay, building a presence on popular social networks does not. Giving a customer the opportunity to like your company on Facebook or follow it on Twitter will allow your small business an avenue of communication to the customer and their friends. In today's world, you cannot afford to be invisible online, so learn how best to create an online presence and continually update your profiles and interact online. As mentioned, social media doesn't cost you anything, but it is a sure-fire way to get your name and brand out into the world.
Tradeshows and Expos
The power in tradeshows is twofold. First, they provide your company with the rare opportunity to interact with your customer outside of the traditional brick-and-mortar setting. Second, they provide an opportunity to network with other companies in the area to create valuable relationships that improve your company's product or service. Networking is priceless, especially for small start-ups. You can't afford to stay cooped up in your own little bubble and not take advantage of the networking opportunities around you. Yes, the online community is essential, but you'll be surprised at the kind of boost networking will give you. If you are an avid participant in tradeshows you will meet people that can help your business get ahead in ways you never thought possible.
Using Promotional Products
Whether a potential customer visits the business at their storefront or at a tradeshow, having free giveaways for the customer builds value for them and gives them a reminder of the company even while at home. Simple, useful promotional products such as the pocket calendars at http://www.halo.com/promo-calendars/personalized-pocket-calendars.aspx can help any small business to gain the loyalty of potential customers. Business partners and repeat customers will be even more likely to value giveaways, such as the wall hanging calendars at http://www.halo.com/promotional-wall-calendars/custom-business-calendars.aspx. You want to create promotional items that your clients will actually use. The more often they see your logo or name, the greater effect your branding will have. Promotional products like these act as walking billboards, ensuring that you gain repeated marketing exposure every time they are used by recipients.
Valuing the Community
People love their communities and will patronize companies that give back. Small donations will go a long way when your company sponsors community events and local causes. If cash is tight, sponsoring days where employees attend a charity event to create a new city park or repaint a historical building allow the community to see the value that your company brings.
Cause Marketing
Partnering with a non-profit to provide a service at cost to the community is called cause marketing and it can quickly raise the reputation of a business in the community. Cause marketing creates intense loyalty with customers and will help your business to connect with younger customers who will be loyal for life.
Any business, big or small, can create long-term customers by harnessing these five simple promotional strategies. By thinking big and having a vision for the future, no small company will stay small for long.