With mobile marketing, a company can enjoy a cost-effective way to gain customers and eventually dominate the market. While this is the case for most people, it still requires a company to do some research when hiring a mobile marketing consultant as a qualified one will do the job right the first time.
Referral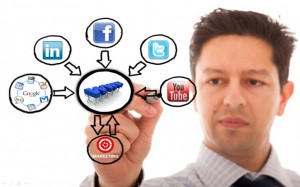 When looking for a professional in the industry, a business owner should ask around and get referrals. To get started, one can ask businesses in the same area, but not direct competitors. This can include other marketing companies specializing in different techniques or an SEO company. With a solid and reliable reference, a potential client will have an easy time deciding on whom to use for mobile marketing. Of course, when getting a referral, a potential customer must ask a lot of questions as it will help him or her determine if they have a viable plan.
Business Association
Another place to get a recommendation is from a local business owner's group. Now, this will not work in a smaller town, but if a business owner is part of a large association, he or she will have an excellent shot at finding a mobile marketing company offering a solution.
Mobile Marketing Association
Without a doubt, when looking for a mobile marketing company, an entrepreneur should check out the mobile marketing association website. At this website, a person can learn what they need to look for and can even get a referral. Simply put, there is no reason not to check out the premier mobile marketing association website as it is the industry leader.
Internet Search
Now, some people may not find a reliable referral or do not know anyone who used the services of a mobile marketing firm. This is okay as a savvy Internet user can do enough research to find the best organization to do the job. Of course, when researching, a person should look at examples and ask a lot of questions. With this method, a client will get the most out of his or her mobile marketing strategy.
Job Posting Website
When looking for consultants, many business owners opt for a direct approach. To do this, an entrepreneur should head to a website job board and look for a qualified contractor who can complete the job fast. With this method, one should exercise caution and make sure to ask a lot of questions and inquire about prices. With this tip, a client can save a lot of cash and see the job completed quickly.
When looking for a mobile marketing consultant, a person should follow these five tips. Remember, when searching and taking the time to ask questions and do research, a client can get the best deal.