When running a business, you may need a large number of customer service reps to help you handle your incoming calls, emails, and instant messages. You always have the option of starting up your own call center and handling everything internally. However, this can get very expensive and carries with it a lot of risk. Another option is to utilize a call center that's already operational. For example, you could use a customer service call center at SolidCactus.com to handle all of this for you.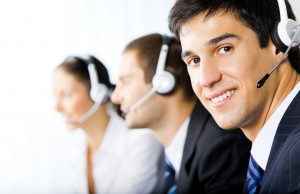 You simply sign up for a program and Provide the information that you want the reps to share with your customers. Then when an inbound call comes in, it will be routed to the call center and the reps will handle it for you. They can handle sales, customer service calls, and a number of other items for you. These types of centers can also handle email or instant message communications for you if you have that available to your customers as well.
The major advantage of using this type of service is that you do not have to come up with a large amounts of money on the front end that it would take to implement. You'd have to buy or rent a building, spend thousands of dollars on computers, phones, phone lines, and other equipment. You'd have to hire employees to staff it for you. Wouldn't it be easier just to use a call center that is already up and running by comparison?