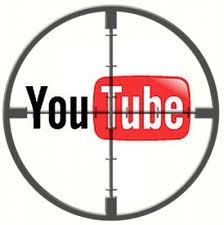 Youtube is growing to be one of the largest viewed social networking sites on the Internet. People are growing into fame and fortune through this social media outlet, so why can't businesses take advantage of this outlet as well. Businesses can now use Youtube to benefit their SEO efforts; all you have to do is make a video. Once you make a video that can help advertise your business, you need to know how to upload and optimize your video to get the full benefits Youtube can offer your SEO efforts.
Uploading Your Youtube Video
 Uploading your Youtube video is probably the easiest step in using Youtube to optimize your SEO efforts. Youtube accepts pretty much every video format that a video can be saved in, so you most likely won't have to worry about changing the format of your video. Then you simply want to sign into your businesses Youtube account and click on the upload button that is available on the top of the screen and follow the instructions to upload your video. You want to make sure your video is less then 15 minutes long, not only to hold the attention of your viewers, but also because Youtube doesn't accept videos that go longer.
Video Title And Description
 While your video is uploading, you are going to be given the opportunity to give your video a title and to describe the video that you are uploading. This plays an important role because this is what people will see when they search for and watch your video. You want to make sure that your title is concise, catchy, and almost sales like. This is your opportunity to advertise your video. If you are trying to sell something through your video, the description is your chance to answer the most common questions that buyers may have. You want to be detailed enough to convince the people watching the video that they want to commit to what you are offering.
Adding Keywords
 You can add tags on Youtube, which acts the same way a keyword would when using any other method of SEO. You want to use common keywords that are going to help people find your video during a search.  You want to separate out each keyword with a space and you can use as many keywords as you need to, to make your video visible. You should take advantage of Google's keyword tools to make sure your words are efficient and you should use your most important keywords in your title and description.
Adding Thumbnails
 Once you have gone through everything else, you are going to want to pick a thumbnail that is going to represent your video anywhere it shows up in a search engine. This thumbnail is going to be the first thing your audience sees when they find your video. Youtube will automatically generate three images from anywhere inside the video, so you are going to want to pick the one that is going to draw your customers in. These thumbnails should be clear and dominate what you are offering to your viewers. Consider your thumbnails the first impression people get about your video, your product, and your business.
Author Bio: Adam has been working in the SEO field for the past seven years. He writes a blog that offers businesses the opportunity to keep up to date with the latest developments in SEO and social media outlets. He is an expert in internet marketing and educates the public of its effectiveness and its importance to the business world.